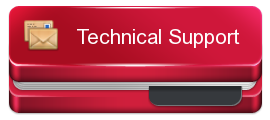 Autauga County 2020-2021 School Year Survey
For the 2020-2021 school year, two options will be available for student learning environments. K-12 students can receive instruction in the traditional classroom setting at school, or K-12 students can receive instruction through an online learning platform at home. For planning purposes, we need to know which option you will choose. Please complete the survey using the link provided. If you have multiple children at this school, please complete the survey separately for each child. If you have children that attend other schools in our school district, please use the link provided on each school's website to complete the survey for each individual child. If at anytime during the summer months you change your mind regarding the preferred learning environment for your child (traditional vs. online), please contact the school.

Click on the link below to take you to the survey:
Are you having technical issues at home?
Do you need help or have questions about how to do something?
We are here to help. Use the link to the left to contact support.
PLEASE make sure you enter a valid email address so we are able to respond.
Directions to Marbury High School
MHS Class of 2020 Graduation Information
Per the Autauga County Board of Education, it has been announced that a traditional graduation ceremony is tentatively planned for the Marbury High School Class of 2020 on our campus for Friday, July 24, 2020 at 7 PM on our football field. More information will be given out at a later date.
MARBURY HIGH SCHOOL CLASS OF 2020 GRADUATION CEREMONY
Marbury High School Class of 2020 Ceremony
MHS Class of 2020 Slide Show
Marbury High School Class of 2020 Slide Show
Child Nutrition Meal Pick-Up Program
Per Superintendent Spence Agee's call-out message on Monday, April 27, 2020 and Monday, May 4, 2020:
Meal pick-up for students will re-start on April 29th. However, pick-ups will now only occur on Wednesdays at the same designated schools. Each student will receive 7 meals. Some meals will be comprised of fresh items and others may be refrigerated and reheated as needed. All CNP workers and meal distributors will be following strict guidelines in meal preparation and distribution including wearing the required PPE equipment at all times.
Meal Pick-Up Sites are open from 9:30 AM-10:30 AM
Please have the trunk open, back seat open, or the back of SUV open for workers to put meals into the vehicle for proper social distancing measures.
At least one student must be present in the vehicle to receive meals per the Federal Child Nutrition Program guidelines.
Autaugaville School
Billingsley School
Pine Level Elementary School
Prattville Intermediate School