Courses Taught:
Agriscience -
Google Class Code :
ooeqetu
Horticulture - Google Class Code: vudqvjh
Sports Turfgrass Management and Production-
Google Class code : hpm6bcs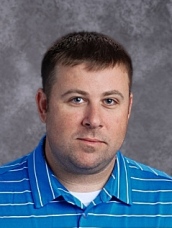 Education
2002- Prattville High School
2006- Trenholm Tech Associates Horticulture
2018- Southern New Hampshire University- Bachelors Public Administration
Career
2001-2007 Fountain City Landscape Owner/Operator
2007-2008 - Alabama State University Grounds Crew
2009 Montgomery Biscuits Grounds Crew (summer Intern)
2009-2018 City of Prattville Urban Management Superintendent (Horticulturist)
2015-2019- Full Bloom Landscape (Owner Operator)
2018- Present Marbury High School
I am married to Kristen Peek, we have two amazing kids Dalton 7 and Ryleigh-ann 5. We are new to the Marbury community but would not want to be anywhere else. I come from industry and have a love and passion for the Green Industry. My goals revolve around developing people so this gives me the best opportunity to reach high numbers of people entering the work force.