Courses Taught:
Spanish I and II
Spanish Club Advisor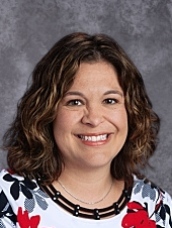 Introduction

¡Hola! I am Melissa Baker, and I have been teaching for the past 18 years, with the last 7 years being at MHS. Throughout my teaching career, I have taught middle school and high school Spanish, middle school reading, and high school English. I also have taught Spanish via web-based and video-conferencing programs and have served as the Spanish Club sponsor at each school where I have worked.
I love teaching, and I especially love teaching Spanish! My enthusiasm for the Spanish language and the Hispanic culture developed while growing up in a bilingual/bicultural household, with a mom who is from Bolivia, South America, and a dad who is from the United States. My goal as a Spanish teacher is to share my enthusiasm with students, in an effort to help them not only learn the Spanish language but also develop and retain an understanding of and an appreciation for the Hispanic culture. My philosophy as a teacher in general is to do my best to match my instructional strategies with my students' learning styles and to create within my classroom the type of learning environment where EACH student feels valued and able to be successful!
It is important to know that I expect students to always put forth effort, as well as to respect and follow my classroom policies, but it is just as important to know that I always try to be very reasonable in my requests and requirements of students, and I encourage students and parents to contact me when there is a question or concern. ¡Gracias!
Education
Bachelor of Science in Secondary Spanish and English Education; Auburn University (2002)

Master of Education in Spanish Education; Auburn University (2007)

Doctor of Education in Curriculum and Instruction; Louisiana Tech University (2019)

Currently pursuing certification in Instructional Leadership; University of West Alabama



Refer to information posted in Schoology