Yearbook Needs YOUR Input!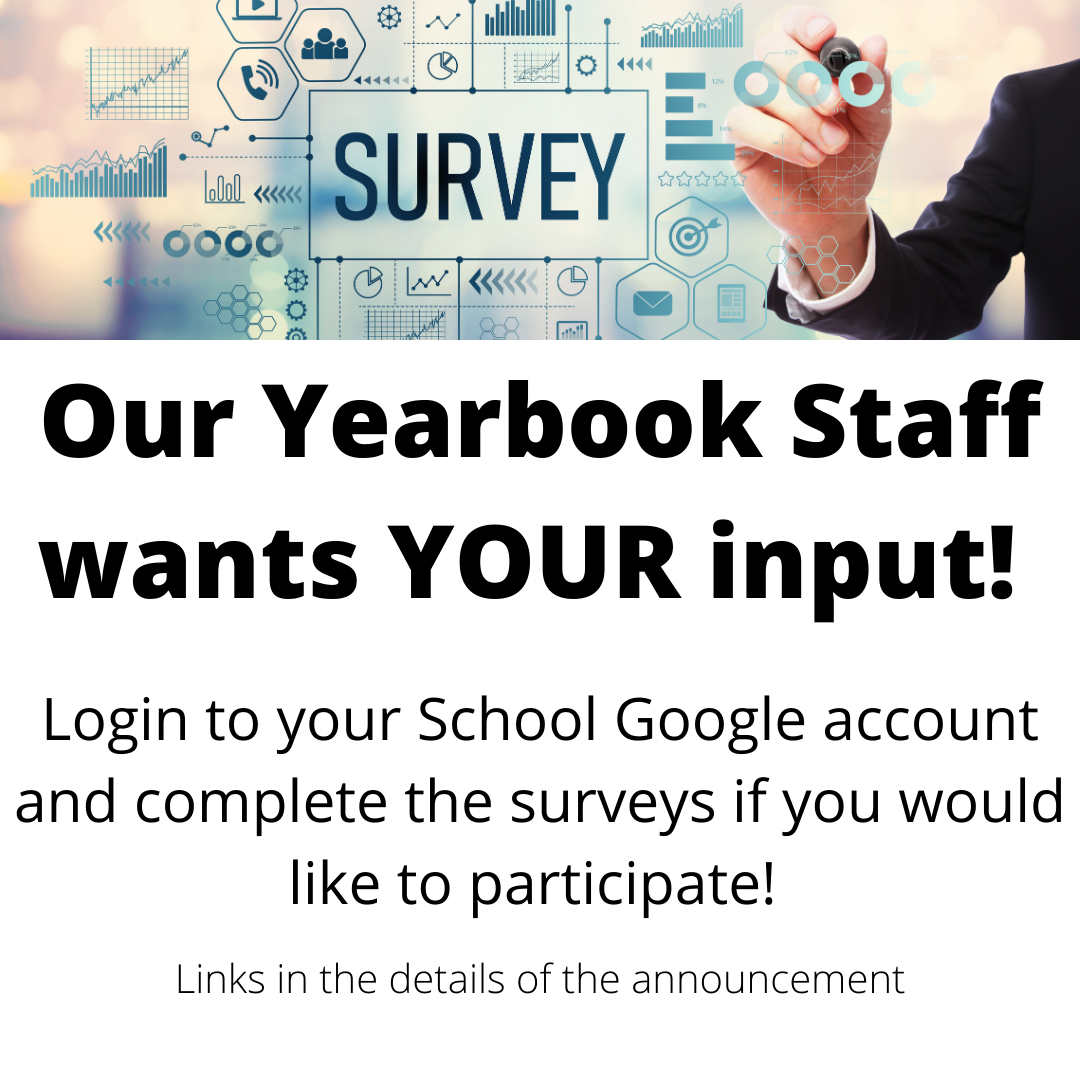 ---
With so many cancellations and social distancing guidelines because of COVID in addition to many students being virtual, the Yearbook staff needs your help! Please considering submitting and contributing to the following links for our pages. You will need to login to the forms using your ACBOE user account (Not Schoology). SENIORS! You must fill out the SENIOR SECTION FORM in order to be in the Senior Section of the Yearbook! The Senior Section Information is due February 26, 2021!
If you are a parent and would like to submit photos, please use your student's ACBOE login information. These forms automatically save responses in a spread sheet and file so that we don't lose any emails, etc.
SENIOR SECTION INFORMATION: DUE FEBRUARY 26, 2021!

https://forms.gle/3XBbwUCUJ34p2ZAy6
Netflix Survey
https://forms.gle/y2YjiB5Ba9w2Mwcc6
Quarantine Stories:

https://forms.gle/1B8KPzAENhHKKNm36
Yearbook Candid Photos Submission
https://forms.gle/v7axcpgsYbebgLJs5
Virtual Student Photo Submission
https://forms.gle/aViY2KqYJkpBcrSE7