Student Flu Shot Information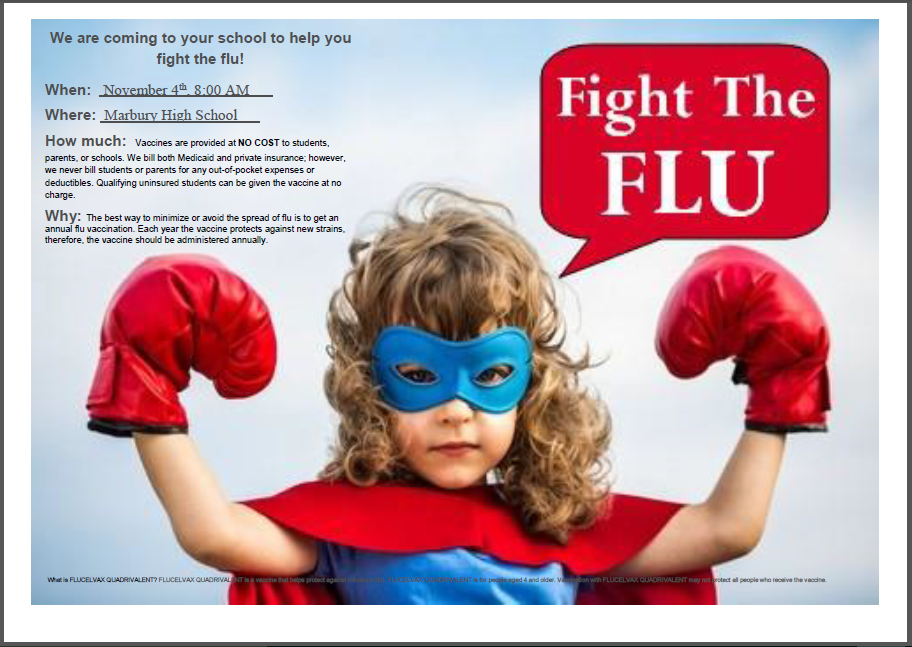 ---


We are coming to your school to help you fight the flu!


When: November 4th, 8:00 AM
Where: Marbury High School
How much: Vaccines are provided at NO COST to students, parents, or schools. We bill both Medicaid and private insurance; however, we never bill students or parents for any out-of-pocket expenses or deductibles. Qualifying uninsured students can be given the vaccine at no charge.
Why: The best way to minimize or avoid the spread of flu is to get an annual flu vaccination. Each year the vaccine protects against new strains, therefore, the vaccine should be administered annually.