Please Help Our Yearbook Staff with YOUR input!!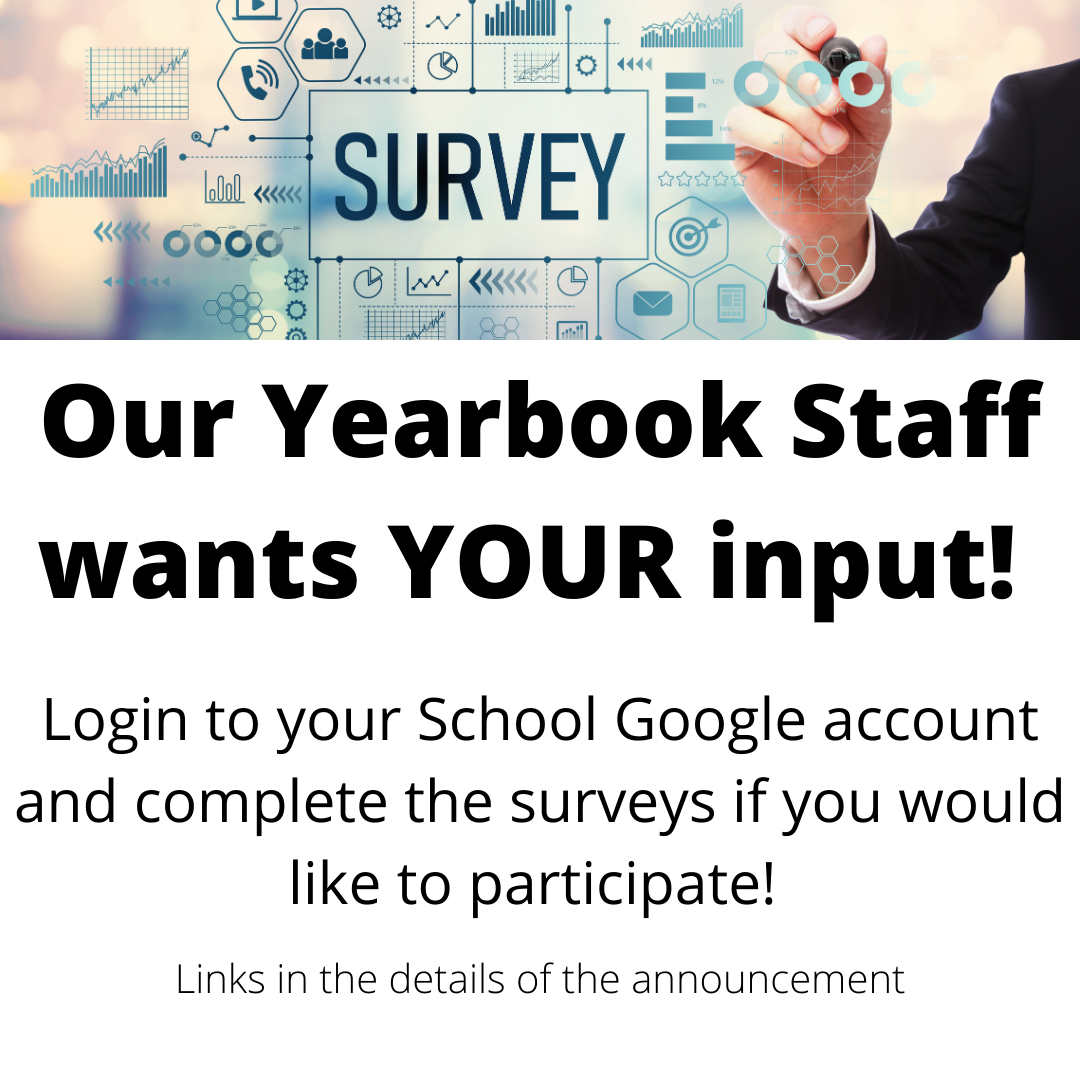 ---
We are working hard on the yearbook for this year! Due to the pandemic and many of our students going virtual and all the changes due to social distancing protocol, we are revamping some of the sections of the yearbook! We want YOUR input! Currently, we need students (both traditional and virtual) to let us know what you have been streaming on Netflix, Hulu, Prime, etc. since the COVID-19 pandemic started. Click on the link below and login with your school google account to complete.
Are you Still Watching? Streaming Survey
Next, we would like to know of any funny or interesting stories that have happened to you since the pandemic started. During lockdown (March-May) and if you were ever quarantined. Make sure it is school appropriate. We may use YOUR story in this year's yearbook!